UMAMI Japanese Restaurant in Genveva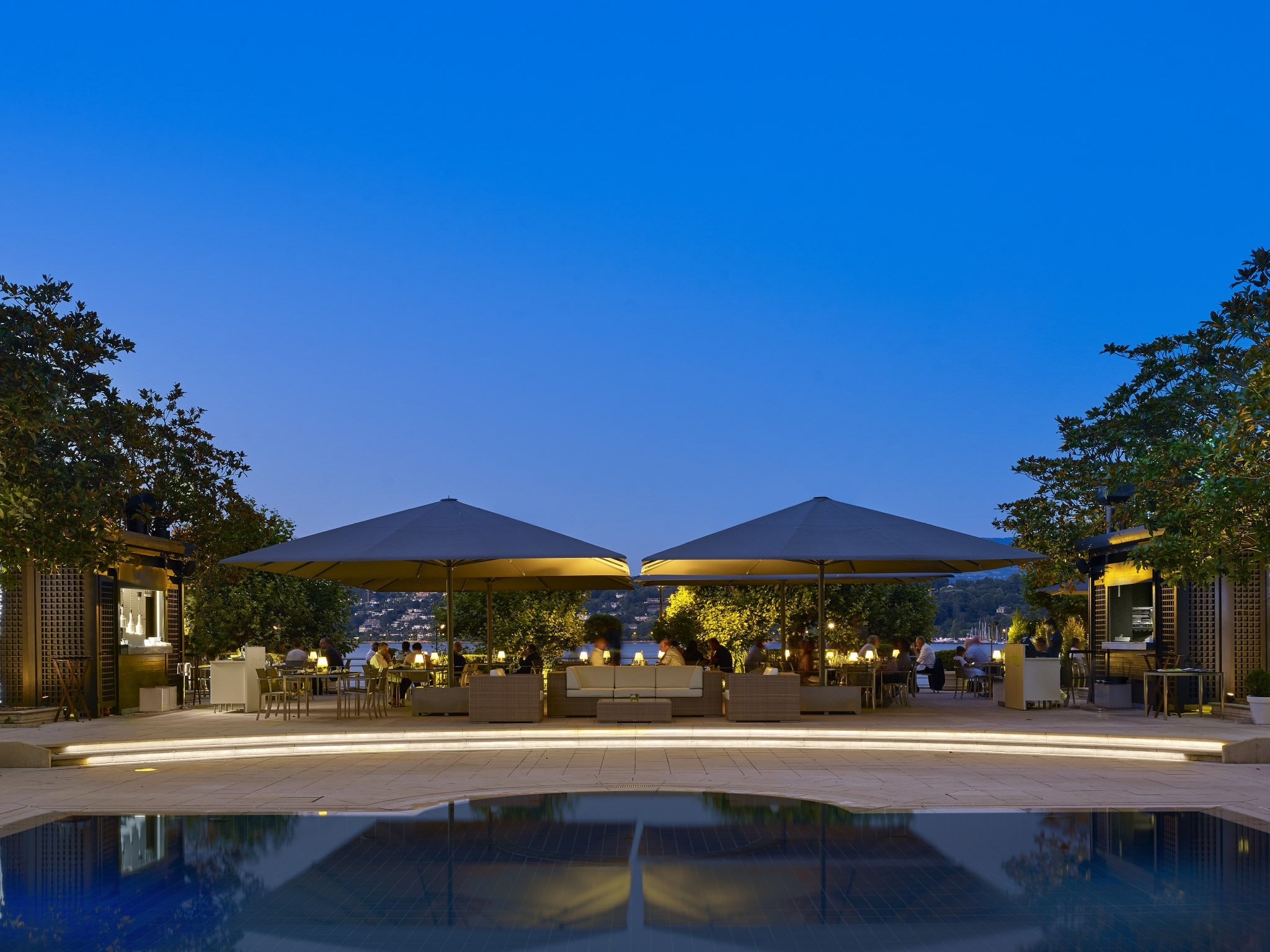 UMAMI By Michel Roth
Our world-famous Michelin starred Chef Michel Roth, with his right-arm man, Franck Meyer, imagined his first Japanese menu with a French touch, in the splendid setting of the first floor terrace overlooking the lake and facing the magnificent panorama of the Alps.
The Japanese restaurant in Geneva UMAMI invites you to discover Japanese specialties such as the traditional Okonomyaki, but also original "Signature" dishes like the famous Nigiri crispy, or the Foie gras maki with apple and ginger, the whole served in a relaxing and friendly atmosphere.
Seasonal closure
The Umami restaurant welcomes you until Sunday, September 25th 2016, before the winter closure.
During the seasonal closure, the Winter Garden will continue to welcome you every Sunday for our traditional gastronomic Brunch, as well as for your private and business events. For any privatization request, we invite you to contact our Events departments at the following e-mail: sales@hotelpwilson.com or by telephone at +41 22 906 63 07.
Contact us
Please feel free to contact us anytime for information and reservations:
Opening hours from May to September
Lunch
Monday through Saturday: 12:00 PM to 2:00 PM
Dinner
Monday through Saturday: 7:00 PM to 10:00 PM
Sunday Brunch
11:30 AM to 3:00 PM
Sunday Brunch
Every Sunday, we welcome you and your family for a sumptuous brunch* with a buffet of cold starters and deserts, as well as a selection of hot plates served at the table.
Discover more about our Brunch
*At the UMAMI restaurant or Glow Lounge depending on the weather. The Umami menu is not available on Sundays at lunch because of the Brunch.