Michelin-Star Chef Michel Roth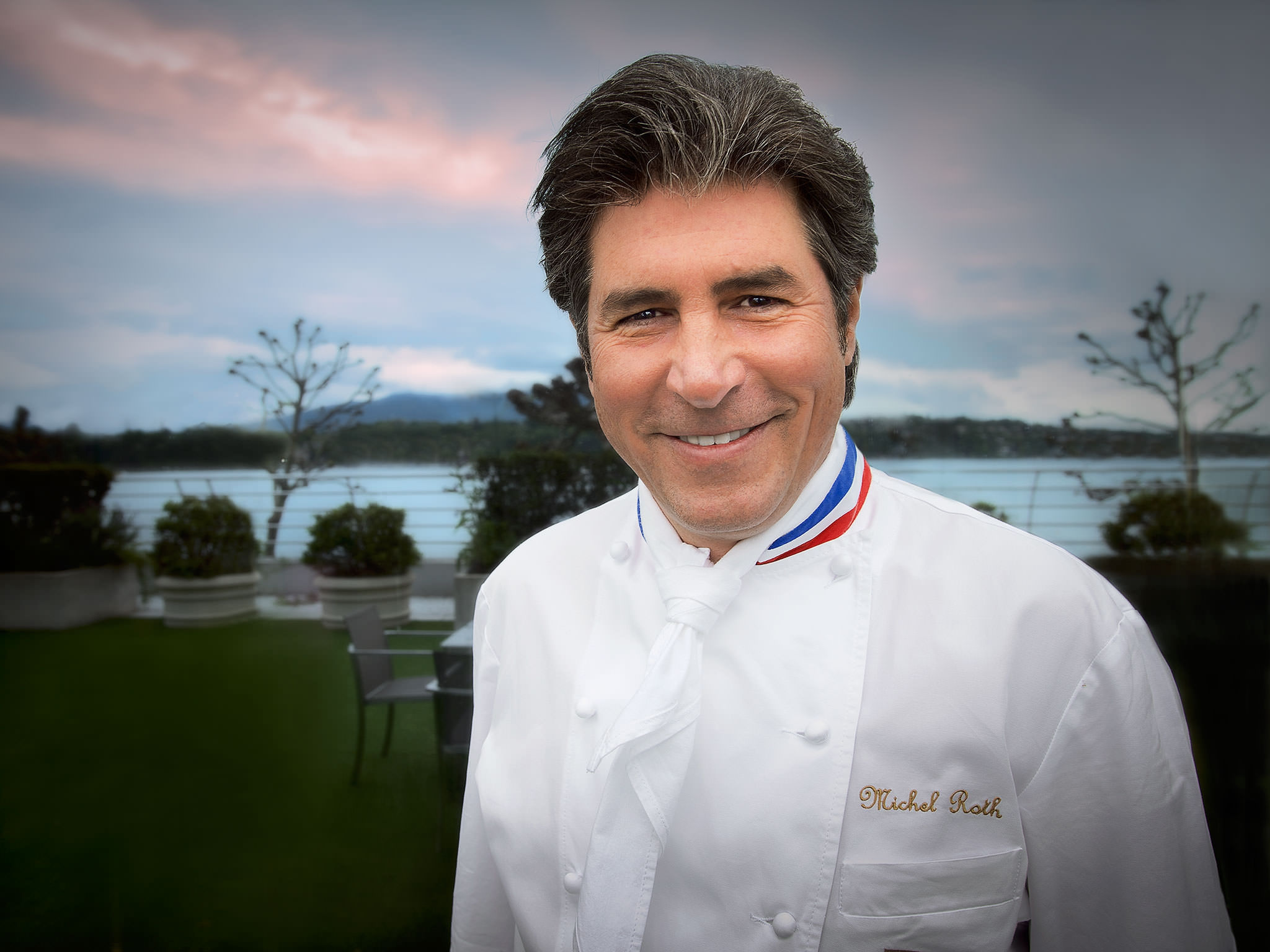 Since September 1, 2012 Michel Roth is the Hotel President Wilson's kitchens Culinary Advisor and Executive Chef. He is in charge of the Bayview Restaurant, the Umami, the Arabesque, the Glow Bar and the Pool Bar, as well as Room Service, Banqueting and Catering Service.

A native of Moselle, Michel Roth is one of France's top award-winning Chefs. Trained at Alsace's finest restaurants, he also has a considerable experience of luxury hotel cuisine.
Having earned the «Meilleur Apprenti de France» title in 1977, he continued his education alongside the French Master Chef, Charles Herman. From 1978 to 1980, he worked as the Second Commis-Chef at Ledoyen, before his debut alongside Guy Legay in 1981.

After 19 years of service, he was then appointed Chef at the illustrious L'Espadon Restaurant at the illustrious Palace of the Place Vendôme in Paris.
Michel Roth has won some of the profession's most prestigious competitions: in 1985 he won the Pierre Taittinger International Culinary Prize, before receiving the highest award, the Bocuse d'Or, and the title of «Meilleur Ouvrier de France» in 1991. In 1999, he set out on a new adventure as Executive Chef at the René Lasserre restaurant.
Two years later, he rejoins the Palace, the famous Parisian luxury hotel, and takes over its kitchen. Always oriented towards the future, Michel Roth is now considered as a reference for the next generation of Chefs (being one of the six Bocuse d'Or winners currently certified in France).
On 14 July 2006, Michel Roth was named «Chevalier de l'Ordre de la Légion d'Honneur».
When joining our hotel's team, Michel Roth confided in us: "I fell in love with this hotel, I love the family atmosphere that is evident throughout. I sincerely wanted to add my signature to this establishment with a young and passionate team". He defines his culinary style as being "based on ingredients and the seasons, simultaneously classic and contemporary", a perfect fit for the Hotel President Wilson. Michel shares the same values of simplicity, audacity and refinement throughout his cooking: "I like guests to feel as if they were having dinner at a friend's place, while at the same time discovering some surprising and original dishes".